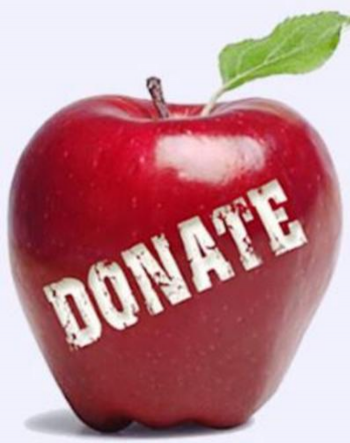 WHY SHOULD YOU DONATE TO SUPPORT
PLANNED ACTS OF KINDNESS AND 16 THINGS' PROGRAMS?
A Few Important Considerations:
1. Helps Support People In Times Of Need
2. Gives Us A Stake In The Social Solutions To Our Problems
3. Provides Strength To Do The Things We Can't Do Individually
4. Gives Us Hope For A Brighter Future
5. Give Us Purpose By Providing The Structure To Act On Social Issues
6. Affords Us A Safe Place To Strive For Social Good
7. Presents And Rewards Creativity In Working To Solve Issues
8. Implements Innovation Without Bowing To Profit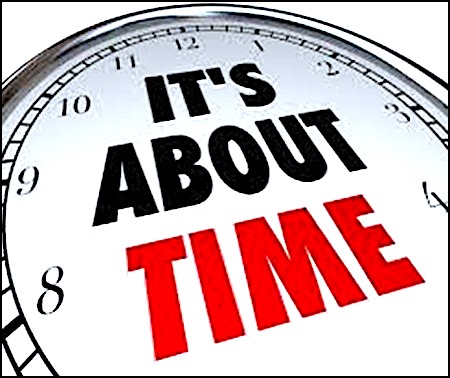 DONATE TO HELP
KIDS, PEOPLE & THE PLANET:
Ever want to do more than serve food at a soup kitchen, pick up trash in a park or spend your afternoon walking for cause? Well, this is your chance to make an impact and change lives … including your own
Maybe It's About Time You …
• Volunteered With Us
• Started & Managed A 16 Things Social Responsibility Club
• Learned How To Give Legacy Building Workshops
• Did Community Outreach About Our Programs
• Helped Establish A Community Partnership Center
• Created Social Media Viral Videos About Our Programs
• Donate Your Talents To Make Things Happen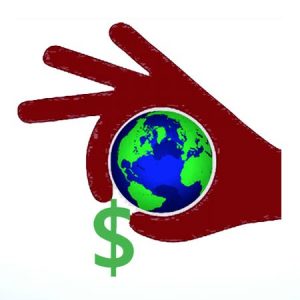 BE AN ACTIVIST. MAKE AN IMPACT.
GET INVOLVED. GET INFORMED. GET GOING.
Your donations matter. Every dollar helps us fund our programs:
Youth Mentorship/Internship Training Programs
• National Kindness Month
• Youth Learn & Earn Programs.
Adult Training Programs
Legacy Building Workshops
• Custom Benefits Programs
• Better Communication & Literacy Workshops
• Community Outreach Workshops
… Every little bit helps.
Donations are tax deductible according to your IRS tax status.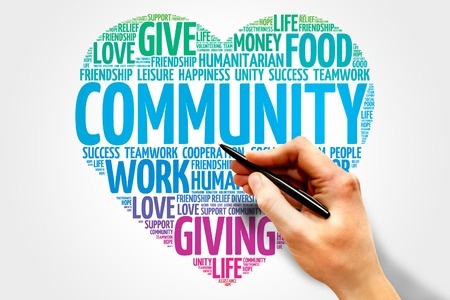 All Of The Previous Reasons & Some More …
Gain Customer Support:
Giving back to your community will help you gain massive traction with your customers, especially if it is a cause near and dear to their hearts. A recent study done by Cone Communications revealed that 85 percent of consumers have a better outlook on businesses that give back to a charity they care about. Often, there's a nonprofit organization that easily goes hand-in-hand with an industry, like an organic bakery donating to feeding the homeless.
Good (and Free!) Publicity:
The type of free press that comes from sponsoring a charity certainly is good for business. Sponsoring a program and volunteering your staff members' time are great ways to not only raise awareness about a specific cause you feel is important, but also to promote your business in partnership with an organization or event. You can get the word out about the event by posting on your social media platforms and your website, and the sponsored event can help you by putting your logo on flyers and event posters. It's a win-win for everyone!
Hiring the Best Employees:
Getting your company involved with your community is great way to boost morale and keep your employees happy. Giving your employees time to participate in events, especially during work hours, is fun for everyone!
In a study by Deloitte on volunteering, 62 percent of 18-26 year olds questioned "would prefer to work for a company that offers volunteer opportunities to their employees." What this means for your business is that you have a better likelihood of attracting the type of potential employees you are looking for if you offer these types of experiences.
Tax Breaks:
If for no other reason, some people chose to donate money for financial reasons. In general, you can get deductions of up to 50 percent on your adjusted gross income when you follow the tax code closely and incorporate charitable giving into your business model. When you donate to a charitable organization or a non-profit group, the amount you donate is tax deductible. You can deduct not only the actual amount you donate, but also the amounts you spend on travel, parking costs and volunteer hours and contributions on your income taxes. Many businesses feel this is a great deal for everyone- helping out the community's needy children and keeping their taxes low.
(Reprinted from "Come Grow with Us" Childcare of Southwest Florida, Inc.)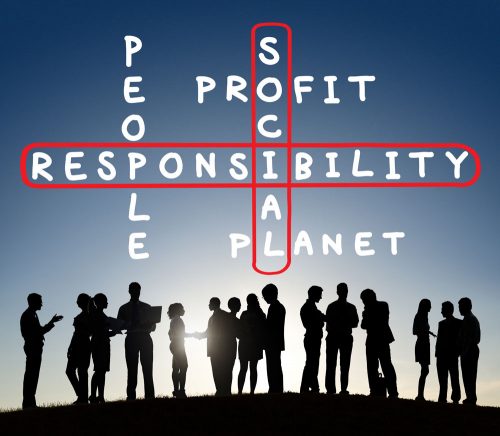 CORPORATE SOCIAL RESPONSIBILITY SPONSORSHIP:
Show Your Prospects, Clients, Customers, Employees Your Commitment To Corporate Citizenship:
In the cluttered universe of dashed branding, marketing, public relations and social media promotions, it really takes a powerful message to cut through the hype and resonant with people.
Our Non-Profit Educational Organization can provide you with multiple solutions to this problem through our local, national and global outreach programs:
We have the Mayor of your city or Governor of your State come to your corporate headquarters to issue a Proclamation establishing April as National Kindness Month or August as "National Kids' Month" and we make it an official photo-op and media event for your company.
We put your company logo on the cover of our book and interview your Founder, CEO or President as a Featured Expert in our Social Responsibility books "16 Things We All Can Do To Act Right & Help Save The Planet!"
We show millions that you care about the well-being of kids, people and the planet by outreach through Planned Acts of Kindness:

Give clients and customers Sponsor/PAK Outreach Cards, Cups or Coinsin your stores and through special events including professional, college and high school sports events and concerts
Sponsor a Planned Act of Kindness or National Kindness Month Guinness World Record attempt event
Become a National Kindness Month Event Sponsor in April
Have your employees volunteer some time to work on 16Things Social Responsibility Outreach Programs such as:
Promote Planned Acts of Kindness nationally or globally through a variety of outreach initiatives
Help establish National Kids' Month Courses in communities where you have your businesses
Building connections with Featured Experts and distributing 16 Things Social Responsibility Books

Scheduling and presenting power point Community Outreach Workshops on different topics of interest
Working with local schools, churches/temples, politicians to introduce our Volunteer, Mentorship/Internship, Youth & Adult Career Programs

Establishing 16T Social Responsibility Clubs in local communities through schools, churches/temples, Greek organizations
Organizing (and coaching at) local Basketball & Bonding Parent & Child Family Development Workshops
Working with all segments of the community to help establish a local 16Things Community Outreach Center that provides essential education and action programs to area residents

Sponsor "The Karma Guy TV & Radio Hour"
Have your company logo and website link promoted on our Sponsors' Page
Add our PAK logo and link to your website, company newsletter, marketing and publicity efforts to show the community you care
SPONSORSHIP CONTACT US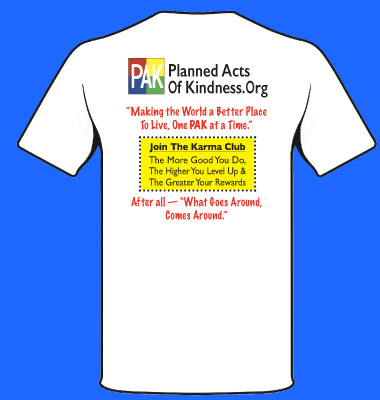 PROMOTIONAL ITEMS
Check out our promo items that can help you generate goodwill, attract and build loyalty, increase sales, and recruit and retain staff … all while showing the world how much you care about social responsibility and the well-being of kids, people and the planet.
Make your selection and place your custom order today!