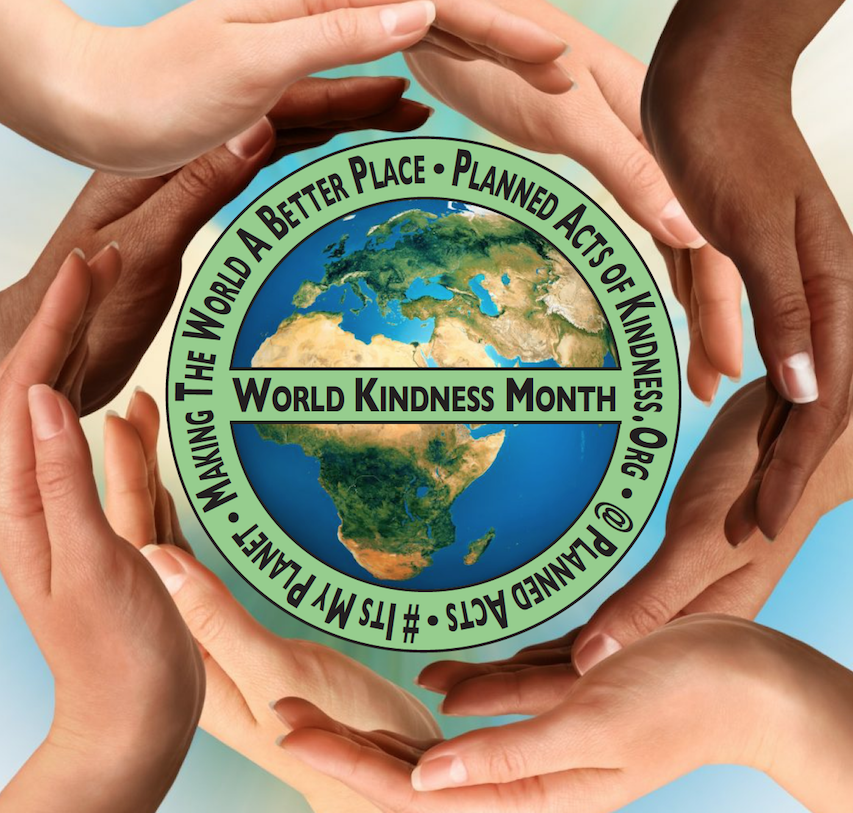 SAMPLE PROCLAMATION
As the problems of the world — from climate change to global conflicts; from discrimination to income inequality; from environmental to health issues —are not going to be solved by governments, corporations or religions, but by people around the world working together with a unified focus on common causes that is consistent, persistent and insistent in scope.
WHEREAS, these are all man-made problems that have escalated over the past hundred years, and scientists and researchers have estimated by the year 2035 the world will reach tipping points where our efforts will no longer make a difference to combat the decimating effects of climate change, pollution, pandemics and other issues.
WHEREAS, we can no longer rely on nationalistic governments, profit-driven corporations or fractious religious leaders to save us, we need to make a significant change in our approach to these issues. Whatever we are going to do, we need massive numbers of people around the world taking action, and we need to start now.
WHEREAS, we, the Children of the World, unite as one people and establish the Karma Constitution in order to preserve, protect, nurture and grow the health of our planet and our global community. The Karma Constitution seeks to unite people from all around the world to act for a common cause with one long-term goal: The survival of the planet.
WHEREAS, The Karma Constitution forms the foundation of Planned Acts of Kindness and the Karma Club, a global social responsibility program where each day people around the world wake up, and on their cell phones, their computers and devices, there's a new planned activity they can do with their family, friends, co-workers and in their community.
WHEREAS, the goal is to have tens of millions of people doing the same thing on the same day, and unleashing that much powerful, positive energy into the world. And because many problems take more than one day to effect change, each month we will establish an education and action campaign on a new Cause of the Month.
WHEREAS, each week in August, in conjunction with schools, churches/temples, non-profit organizations, agencies, and businesses, Planned Acts of Kindness will provide educational workshops, seminars, events, meetings, activities and programs in the following areas:
1) Ethics and Civility
2) Social Responsibility and Volunteerism
3) Community Outreach
4) Global Citizenship
WHEREAS, we call upon people from all nationalities, races, religions, ages, genders, economic and educational levels, and I encourage all Americans, to take a proactive role in exhibiting greater kindness in all aspects of their lives as they strive for the well-being of themselves, their families, their communities, and the future of our planet. NOW, THEREFORE, I, _____________, Mayor of the City of __________________, by virtue of the authority vested in me by the Constitution and laws of the United States, do hereby proclaim the month of August as WORLD KINDNESS MONTH.
IN WITNESS WHEREOF, I have hereunto set my hand
and caused the Great Seal of the City of ____________
to be affixed at ________________________, this
_____ day of _______, in the year of our Lord two
thousand eighteen.
PEOPLE OF INFLUENCE:  JULY 2018
Help us reach out and connect to these 12 people of influence:

Asean Johnson

Asean Johnson's first feat of activism occurred when he was only nine years old. When 54 public schools in Chicago were in danger of being closed down, Johnson publicly campaigned for his own school to stay open. Through his efforts, which included a speech at the 50th anniversary of the March on Washington, Johnson was able to save his school. Since then, he has also spoken out about gun violence in Washington D.C. and is considering further work in politics in the future.
Derek Jeter

Derek Jeter is a former shortstop and designated hitter for the New York Yankees. He started playing Major League baseball in 1995, when he won the American League Rookie of the Year Award, and retired in 2014. His career highlights include 14 All-Star selections, five World Championships, five Gold Glove Awards, and 3465 hits (sixth in Major League History). During his first season with the Yankees, Jeter established the Turn 2 Foundation, whose objective is to encourage youth to make healthy choices in life and avoid drugs, alcohol, and overall negative behavior.

Emma Watson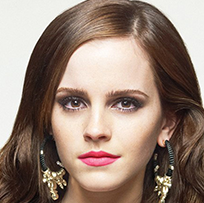 Emma Watson is a British actress known for her role in the Harry Potter film series, which she began at the age of nine. Since then, Watson has received critical acclaim as an actress and as an overall role model for young girls. Watson is also a Goodwill Ambassador for the United Nations, where she has spoken out for women's rights and equality.

Kelvin Doe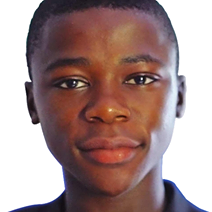 Kelvin Doe is a Sierra Leone native who, at the age of six, took an active role in rebuilding homes in his country after the war ended. Doe used scraps of garbage to craft sophisticated electronics, such as batteries, generators, and even his own radio station, where he began inspiring other locals to come together and rebuild the community.

Leonardo DiCaprio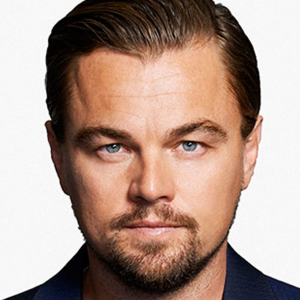 Leonardo DiCaprio is a critically acclaimed Oscar-winning actor who began his career at the age of six. Since then, he has starred in numerous blockbusters that have become world-wide classics. DiCaprio has been involved in several environmental and humanitarian causes, donating $1,000,000 to earthquake relief efforts as well as $1,000,000 to the Wildlife Conservation Society.

Malala Yousafzai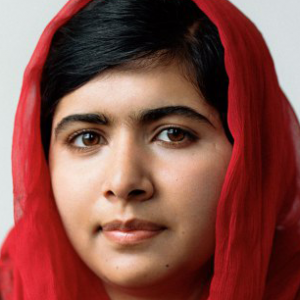 Malala Yousafzai is a Pakistani activist who has been fighting along with her entire family for the rights of women to go to school and receive the same education as men. For her efforts in her "struggle against the suppression of children and young people and for the right of all children to education," Yousafzai won the Nobel Peace Prize in 2014.

MILCK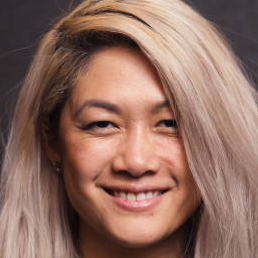 Connie Lim, better known by the stage name MILCK, is a singer-songwriter known for her original survivors' anthem "Quiet". Despite being told not to release this song for fear that it would be toointense, MILCK performed "Quiet" at the 2017 Women's March with 25 other female singers, delivering seven acapella flashmob performances on the streets. The song ignited the #ICantKeepQuiet social media project, which helps support the Step Up chapter in L.A., providing after school and mentorship programs for underprivileged girls between 13-18.

Misha Collins

Misha Collins is an actor known for his role on the CW television series Supernatural. Collins has received great critical acclaim for his acting and is a favorite among fans of the series. Collins is also the co-founder of Random Acts of Kindness, a non-profit organization dedicated to inspiring and funding acts of kindness worldwide.

Payla Jangid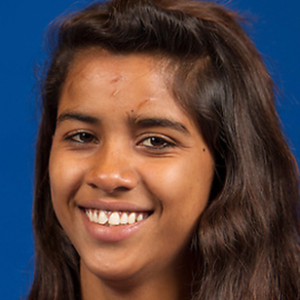 Payla Jangid is a children's rights activist in India. After she escaped from child slavery, Jangid began going door-to-door throughout her village to advocate for the importance of education and a more supportive environment for children overall. Jangid is the current leader of her village's Child Parliament, which fights for the abolition of child slavery, child marriage, and for equal treatment among boys and girls.

Sophie Cruz

Sophie Cruz is a teenage activist who has been fighting against discrimination so that immigrants will be welcome in the United States, regardless of documentation. She spoke at the Women's March in 2017 about immigrant rights. That same year, Cruz received the Define American Award for Activist of the Year.

Tim Tebow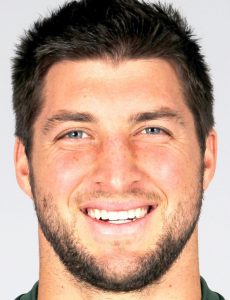 Tim Tebow is a former NFL quarterback turned minor league outfielder. During his career, Tebow has played quarterback for the Denver Broncos, New York Jets, New England Patriots, Philadelphia Eagles, and is currently playing for the Binghamton Rumble Ponies, the New York Mets' Double-A Team. The Tim Tebow foundation is dedicated to helping underdeveloped communities and the disabled by building hospitals and raising awareness for important issues.

Xiuhtezcatl Roske-Martinez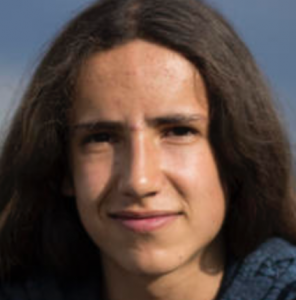 Xiuhtezcatl Roske-Martinez is a teenage activist who has been passionate about fighting climate change since the age of six. He has served on President Obama's Youth Council, he is the founder of the worldwide conservation organization Earth Guardians, and he spoke at the United Nations in 2015 about the importance of fighting global warming.
Six Degrees of Outreach (SDO) is our variation on the six degrees of separation concept — that all living things in the world are six or fewer steps away from each other — so that a chain of "a friend of a friend" statements can be made to connect any two people in a maximum of six steps.
Because outreach is so important to the success of our mission, we've created the SDO program to enlist our friends in connecting others to the PAK program with the ultimate goal of reaching 12 specific people of influence every month.
Be on the team that is the first to reach one of the named POIs for the month, and you get to see your name in "lights!" — And, you never know, you might just be on the receiving end of some good Karma as well … !
P.S.  Whoever we don't reach during the month is carried over to the next month. Our goal, each and every month, is to score a perfect 12 out of 12. And when we achieve this type of results, we will be well on our way to making the world a better place to live … one PAK at a time!
6 DEGREES IN 6 STEPS:

• Who do you want to reach?
• Who do you know that can get you closer?
• Make the connection
• Play it forward (not "pay")
• Reach your target
• Claim your reward!
Start Your Chain Today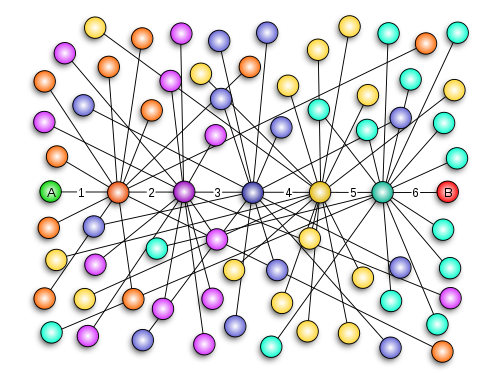 P.P.S. We are also taking suggestions on who to include in future months. To be considered, candidates must meet two criteria:  (1) Be at the top of their field (or were at one point) and (2) have a large following (in line with their peers).