Welcome.
Your Journey begins here …
(cue music, please)
The Here & Now:  We all have our own reasons for being here. No, not the reason we're on the planet, but why we're on this site. Right here, right now …
Purely entertainment
Bored, nothing else to do
Atoning for past transgressions
Want to make a difference in the lives of others
Want to make a difference in your own life
Want a chance to score some loot
Want to impress others
Want a hobby
Your old club kicked you out
It's 100% free to join
It's way cheaper than a dating site
Looking for the meaning of life
College credit
Community service points
Brownie points
Lost a bet
Won a bet
Hedging your bets (and if you know what this means, it might be one of your reasons)
Whatever your reason(s), everyone's journey starts with the first step. Where you go from there is entirely up to you.
The Karma Club was created to be a benefit for everyone:  From the people that perform the PAKs, to the people that are touched by them.
But it is what you make it.
Put in minimal effort and you'll get back minimal returns. Do more of the daily PAKs and other outreach programs, and a world of possibilities will open up for you in ways that you never could have imagined.
And as your Planned Acts of Kindness multiply, may your life be infinitely blessed.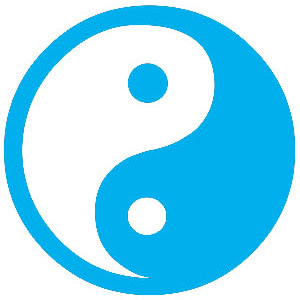 Register on our site with your email and password, then log in to fill out your Karma Club profile information.
Get started with your daily Planned Acts of Kindness, track your progress, and see your karmic rewards… !
How can you help make a positive change in the lives of others?
The answer is simple: It's one word, only three letters. Act. That's all it takes. Read though our website and learn how small Planned Acts of Kindness, and our other programs, can make a difference as we strive for "Quality of Life for All."
Learn how the positive energy you put out in the world through your actions … can also come back to help you, your family and your future.
And all you have to do to get started is follow one small word, and one simple mantra: "Get Involved. Get Informed. Get Going."
Together we can help make the world a better place by each doing our part. If even half of the people reading this website right now start to make an effort to be kinder to each other it would go a long way to healing our differences and in turn will start to heal the planet. Together we can help avoid the tough times we live in. We must make an effort to make the planet healthy for our children.
By participating with us on social media it will show a wider audience the kindness you are putting out everyday and in time others will do the same. People get inspired by others good deeds, the more you do, the more people will join the movement to be kinder to each other as well as pay attention to the planet as a whole.
We invite you to join us on both Facebook and Twitter to spread the kindness. Feel free to post a message on our Facebook page or tag us in a Tweet. You can also use our hashtags like #PlannedActsOfKindness #KarmaClub and #ItsMyPlanet.