Why Do Your Planned Acts?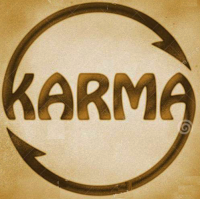 What is Karma?
The word "Karma" literally means "deed" or "act" and more broadly names the universal principle of cause and effect, action and reaction, which Hindus and Buddhists believe govern all consciousness.
In simple terms, Karma is the law of causality where good deeds, words and thoughts lead to beneficial outcomes for a person, while bad deeds, words and thoughts lead to harmful outcomes. Good actions and intentions reap good rewards. Bad actions and intentions result in suffering and pain.
In essence, Karma acts to shape an ethical worldview that works to govern individuals and the moral order of society and the universe.
Karma is not fate:  Our actions are our own to choose, and we create our own destinies.  We have the freedom to act, but not always to escape the consequences of our actions.
And, despite the apparent lack of justice in the world, a life of love and compassionate action is never wasted because the mysteries of karma and good fortune are not always readily discernible.
What we do (and don't do) today, tomorrow, and in the foreseeable future, is going to determine the fate of life on this planet.
So, it's about time that we unite together — as both individuals and members of the Human Race — to work on the health of ourselves, our families, our communities and our planet …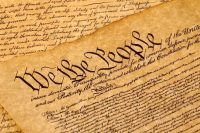 The Karma Constitution: Article I.
We the Children of the World Unite as One People in Order to Preserve, Protect, Nurture and Grow the Health of Our Planet and Our Global Community; and, do ordain and establish this Karma Constitution for All.
Section 1.
The Karma Club is hereby designated as the Global Organization for Supporters of the Karma Constitution.
Section 2.
Joining the Karma Club is, and always will be, free and open to all the Children of the World regardless of race, color, gender, age, culture, social, economic, political condition or religious ideas. Supporters of the Karma Constitution who join the Karma Club are initially referred to as Members; e.g., Members of the Human Race.
Section 3.
Members of the Karma Club are encouraged to make the following PAK Pledge: "I hereby make a PAK to treat others with respect & kindness and to go through life from this day forward acting towards others as I would wish to be treated myself."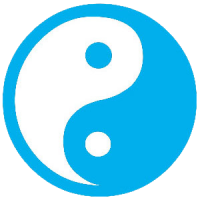 The Karma Club:
There are four objectives people work to achieve each month as members of the Karma Club. Members that complete all four objectives during the month level up and are then eligible for Karma Club rewards — which are pretty cool!
After all, "What goes around, comes around" and that's what the program is about. The positive energy you put out to help others can come back to help you, your family and your future. Now, all you have to do to get started is follow one simple word: Act.
Monthly Objectives:
1. PAKS: Completing Your Daily PAKs
2. MEMBERSHIP: Creating Awareness & Adding New Members
3. VOLUNTEERING: Volunteering Your Time to Work on 16 Things Social Responsibility Programs
4. DONATIONS: Getting Donations of Funds, Services or Products to Help Support Outreach Programs
Register on our site with your email and password, then log in to fill out your Karma Club profile information.
Get started with your daily Planned Acts of Kindness, track your progress, and see your karmic rewards…
Monthly Promotion Certificates
Top
PAKers
#1
PAKS
#2
Pledges
#3
Volunteer
Individuals
#4 Donations
Dollars
Value
Monthly
Events
Acquaintance
25
25
25
25
25
25
25
Coming Soon
Associate
25
25
25
25
25
25
25
Coming Soon
Friend
25
25
25
25
25
25
25
Coming Soon
Activist
25
25
25
25
25
25
25
Coming Soon
Supporter
25
25
25
25
25
25
25
Coming Soon
Altruist
20
20
20
20
20
20
20
Coming Soon
Humanitarian
20
20
20
20
20
20
20
Coming Soon
Philanthropist
10
10
10
10
10
10
10
Coming Soon
Angel
5
5
5
5
5
5
5
Coming Soon
Angel
3
3
3
3
3
3
3
Coming Soon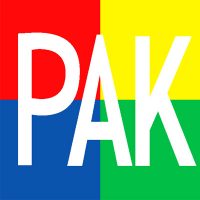 Daily PAKs are the creation of program founder, Lyle Benjamin. As such, they reflect *his outlooks, views, writing sensibilities and humor … or lack thereof.  Any references made to things past, present and future are just that … references made to things past, present and future.
If you are unaware the reference, you are encouraged to look it up in AOL, Google and Amazon respectively. Sorry, if you don't get this reference, look it up as well …
That said, I sincerely hope you enjoy your Daily PAKS, and our effort to bring people together to make some positive noise in the world.
Feedback welcome.